Tuesdays, 9 p.m.
Live Music, Open Mic
Make it a Saturday on a Tuesday with these hot dance floor vibes. free
Staggers Pub & Grub
(
map
)
26 Portland Street
Dartmouth
902-406-3661
Tuesdays
DJ
See what's coming up in the scene.
Menz & Mollyz Bar
(
map
)
2182 Gottingen Street
North End
902-446-6969
Boss@MenzBar.ca
Through Jan. 22
Galleries
This collection of ironwork sculptures by Ian Hope-Simpson are meditations on the play of light on surfaces, the pattern of lines, and the relationship of proportion of the solid material and spaces between them.
Mary E. Black Gallery
(
map
)
1061 Marginal Road
Waterfront
902-492-2522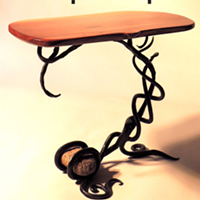 Tuesdays
Meeting
Play Doomtown Reloaded every Tuesday night at The Last Game Store at 278 Lacewood Drive. The evening is a ranked battle for players with prizes awarded after monthly totals. free
Tuesdays, 10:30 p.m.
Live Music
Open stage every Tuesday, $75 prize, full backline of drums and amps. Each night ends with a free-for-all jam! Sign up at rainbowroombooking@gmail.com. $3
Menz & Mollyz Bar
(
map
)
2182 Gottingen Street
North End
902-446-6969
Boss@MenzBar.ca
Ongoing
Galleries
George Spencer's collection of realisitic still-life paintings capture bountiful tables with gleaming fruits—including a cheeky, partially-peeled orange.
Argyle Fine Art
(
map
)
1559 Barrington Street
Downtown
902-425-9456
gallery@argylefa.com
The Fickle Frog Pub
(
map
)
5675 Spring Garden Road
Spring Garden
902-429-9999
Tuesdays, 10 p.m.

435-1770
Karaoke
Monte's Showbar Grill
(
map
)
245 Waverley Road
Dartmouth
902-435-1770
events@montes.ca
Tuesdays, 7:30 p.m.
Comedy Etc.
A weekly comedy show produced by Chanel Freire and Frank Russo. PWYC
The Company House
(
map
)
2202 Gottingen Street
North End
902-404-3050
Cheers Bar & Grill
(
map
)
1741 Grafton Street
Downtown
902-421-1655
Tuesdays, 9:30-11:30 a.m.
Meeting
Snacks and coffee are free. Up to the age of 12 months. Socialize and let your little ones explore. Public health nurse available every other Tuesday.
Through Jan. 6
Galleries
Fashion-influenced paintings packed with movement and colour are Williams' signature.
Gallery Nineteen Nineteen
(
map
)
6025 Stanley Street
North End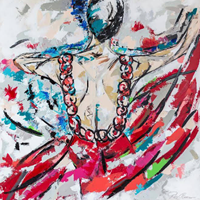 Tuesdays, Sundays, 9 p.m.-1 a.m.
Open Mic
Enjoy drink specials, and friendly staff. Players, prepare three or four tunes to share with the audience. free
The Loose Cannon
(
map
)
1556 Argyle Street
Downtown
902-407-8797
Mondays-Fridays, 7, 9 a.m. & 5 p.m., Wednesdays, 7 p.m. and Sundays, 9 a.m.
Health & Wellness
Finding peace every week. free
Shambhala Centre
(
map
)
1084 Tower Road
South End
902-479-1876
Celtic Corner Public House
(
map
)
69 Alderney Drive
Dartmouth
902-464-0764